En snöig vinterhelg tillbringar jag på hästryggen tillsammans med några vänner mitt ute i de norrländska storskogarna. Det blir en helg fylld av gourmetmat och långa galopper över frusna sjöar. Renfällar, cowboyhattar, gnistrande snö, delikatesser, dopp i isvak, lasso, snöskor, stekt renkött och gemenskap kring en öppen eld under fullmånens sken.
Number of characters: 10 461
Det är -32 grader när vi landar i Luleå och ett glatt gäng möter oss på flygplatsen.
– Dubbelt så kallt som i en frysbox, säger norrlänningen Rikard Öhman som hälsar oss välkomna med ett rejält handslag.
Vi ska köra till Stockfors nära Älvsbyn där Rikard har sina 20 varmblod som går ute året om.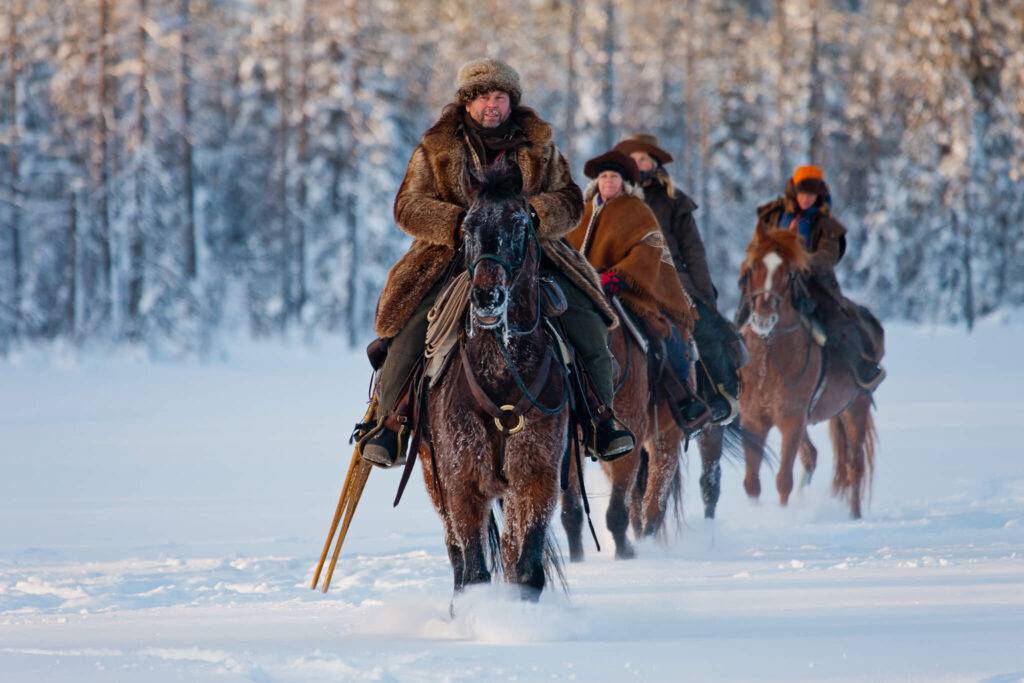 – Jag började med nordsvenskar men varmbloden är lättare i kroppen och tar sig enklare fram i den djupa snön än nordsvenskar som är avlade för att kunna dra, berättar Rikard.
Text
Categories and topics
Har du skrivit artiklar som du vill publicera på Gazzine?