Följ med fotografen Felix Oppenheim och skribenten Helénè Lundgren på klassiska Hurtigruten längs med den nordnorska kusten. Det blir en en resa som inkluderar allt från jacuzzibad till fångst av fem-kilos krabbor.
Number of characters: 14 433
Text: Helénè Lundgren / Foto: Felix Oppenheim
Den klassiska båtresan mellan Bergen och Kirkenes är en helt annorlunda upplevelse på vintern. Lugnet sänker sig över den nordnorska kusten när det svaga blå ljuset dyker upp vid horisonten. På kvällen syns det magiska norrskenet röra sig likt himmelska dansare över det svarta himlavalvet. Utflykter med hundspann, vikingagille, kungskrabbfiske och övernattning på ett snöhotell gör båtresan mycket intressant.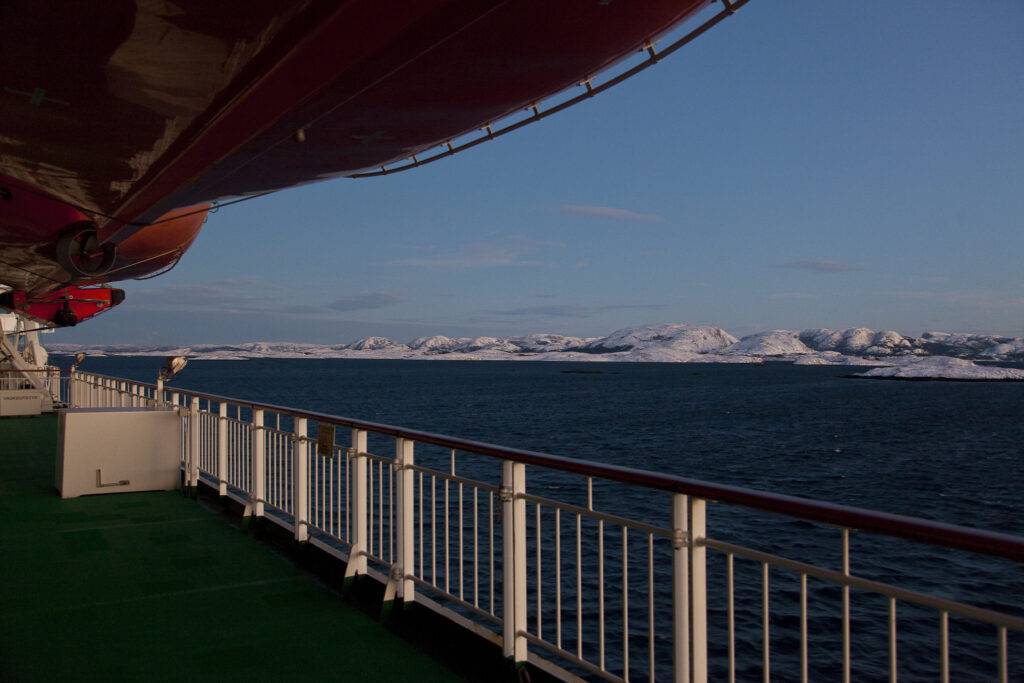 Hurtigruten har mycket gamla anor. Under 118 år har den varit en oerhört viktig sjöfartsled för lokalbefolkningen längs den nordnorska kusten. Post, människor och varor transporteras mellan 34 hamnar och öar från Bergen och Kirkenes. Själva kliver vi på i Trondheim och hinner ta en sväng till den stora och imponerande Nidarosdomen från 1153 som var en viktig pilgrimsort i norr. Nere vid fjorden ligger Bakklandet som har en småstadskänsla med sina kullerstensgator och de vackra gamla trähusen i milda färger. Husen ser ut att vara tagna direkt ur en vintersaga med Astrid Lindgren när de ligger inbäddade i mjuk nysnö. Vi hinner precis promenera över den fina Gamle Bybron tillbaka till hamnen innan Ms Polarlys är på väg att lägga ut.
Text
Categories and topics
Har du skrivit artiklar som du vill publicera på Gazzine?