Toppfågeljakt från hästryggen ger en helt ny dimension. Följ med på en minst sagt kylslagen jakt utanför Älvsbyn i Norrbotten.
Number of characters: 12 740
Text: Cenneth Sparby / Foto: Felix Oppenheim
Skymning i midvinterland. Meterdjup snö och upplega på gran och tall ger landskapet ett smått romantiskt skimmer och en känsla av tidlöshet. Vi skrittar genom gammelskogen och finner egna spår i terrängen.
Snön rasslar från grenarna där vi söker oss fram mellan trädstammarna, med luften fylld av skimrande iskristaller.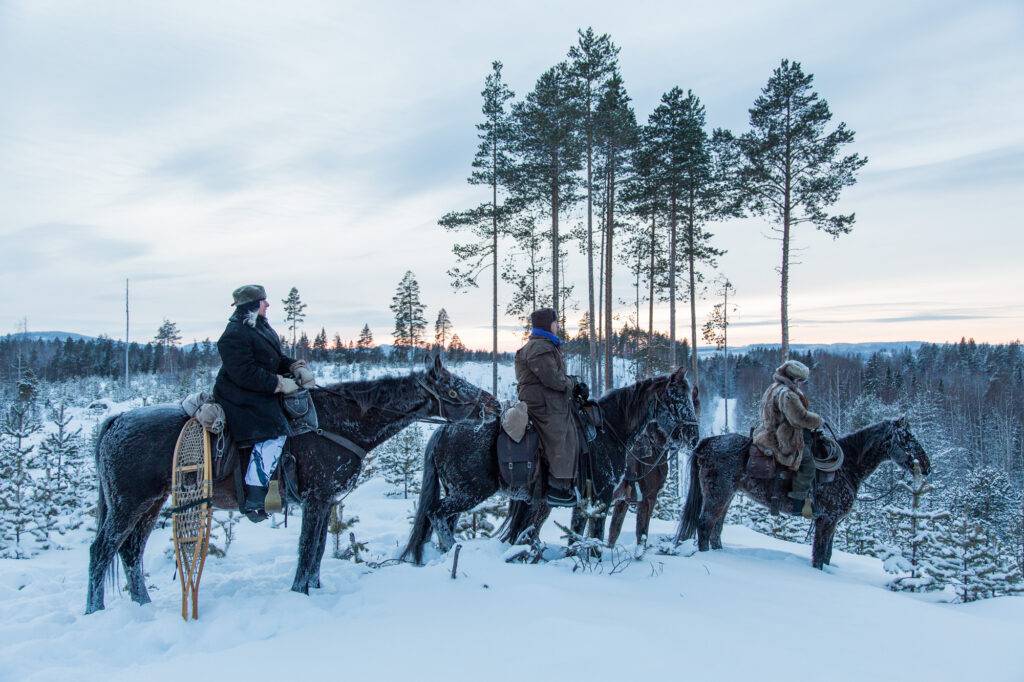 Vi har redan ridit i några timmar genom det vilda skogslandet, skymtat en flock med renar och skådat älgspår i mängd. Och för en stund sedan flög två tjädertuppar upp bakom en stor tall, utan att hästarna reagerade nämnvärt.
Det är bitvis utmanande för både häst och ryttare, med djup snö och närmare 30-gradig kyla som biter rejält i kinderna. Kallrök ur munnen och rimfrost i både ögonbryn, hår och skägg.
Text
Categories and topics
Har du skrivit artiklar som du vill publicera på Gazzine?